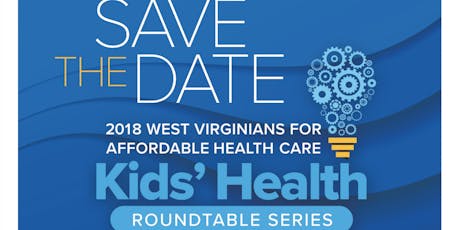 You're invited!
A generation of West Virginia's kids is drowning in the devastating effects of the opioid crisis. Many have no permanent place to call home, no stable, caring adult in their lives, and no plan to get back on their feet. They float between government systems that they rely on for care — like schools, foster care, or child welfare. A growing number of kids are homeless, living in extended families, in foster care, and in residential facilities. Some currently reside in WVDHHR offices and hotels.
What kind of childhood is this?
Please join The West Virginia Kids Health Partnership, Year of the Child Campaign, and our partners at our 2018 Roundtable Series. Come discuss problems and solutions with a panel of experts from systems that serve our kids– health care, public education, child welfare, and foster/kinship care. Attendance is free. Refreshments provided.
Roundtables will be held:
Concord University, Athens, WV – Wednesday, September 5 at 9am – 12 noon. Providing Hope to West Virginia's Kids During the Opioid Crisis
YWCA, Wheeling, WV – Wednesday, September 26 at 4:30-7:30 pm. Pathways to Hope: West Virginia's Kids and the Opioid Crisis
Canaan Valley Resort, Davis, WV – Monday, October 1 at 12 noon – 3 pm.  Pathways to Hope: West Virginia's Kids and the Opioid Crisis
University of Charleston, Charleston, WV – Monday, October 29 at 9 am – 12 noon.  For the Sake of the Kids; Responding to the Opioid Crisis